The Law & Mediation Offices of Carolyn M. Laredo, PLLC offers training services so they can be equipped to address the today's challenging business and human resources management environment.

Carolyn Laredo
Carolyn Laredo is the owner of Law & Mediation, PLLC. Ms. Laredo obtained her Juris Doctorate from Brooklyn Law School and was admitted to practice law in New York 1995. She is an Administrative Law Judge, arbitrator, collaborative lawyer, and mediator as well as a trainer. Ms. Laredo engages in the practice of collaborative, civil and matrimonial law. By those who have worked with her it has been said that her ability to engage all parties and maintain their collaborative commitment to the process is among the best in the country.

James Bell
James Bell a graduate of Edinburgh University's Murray House School of Education has held many contracts with both state and local government to participate in training and regeneration programs. He is a full time mediator who has been mediating internationally since the 1990's, as well as being a mediator for Law & Mediation.

Abe Tawil
ABRAHAM D. TAWIL, MBA, MA, MD, JD is a Graduate of Benjamin N. Cardozo School of Law and The Kukin Center's nationally recognized program in Dispute Resolution. He has been an Adjunct Professor at Benjamin N. Cardozo School of Law. Dr. Tawil also holds a Masters of Arts in Dispute Resolution from Pepperdine University School of Law. Dr. Tawil served as the Deputy Chair for the Department of Management at Baruch College.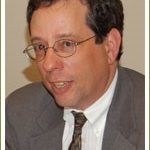 Mark Bass
MARK K. BASS, ESQ., has been in private practice since 1990. His practice focuses on Collaborative Divorce, Civil Collaborative Practice, Mediation, Tort Litigation, and Business Disputes and Transactions. Before starting his own law practice, Mark was an Assistant Corporation Counsel for the New York City Law Department from 1984-1988, where he was responsible for the defense of the City of New York and its Agencies in tort claims. From 1989-1990, Mark was a trial attorney for the law office of Finkelstein, Levine, Gittelson and Tetenbaum.