Family mediation is applied to practice areas which include: Divorce, Child Custody, Cohabitation Agreements between couples who live together, Non-Marital Parenting Agreements, Marriage, Prenuptial and Postnuptial Agreements between married parties, Estate Planning, Family Businesses, Elder Care, Probate of Estates, and Same Sex Couples Relationships. A relatively new use of mediation is marital mediation, also known as marriage mediation and mediation to stay married. In marital mediation, parties use mediation and standard dispute resolution techniques to solve problems that are derailing their marriage.
Divorces
Child Custody
Non Married Couples
Family Relationships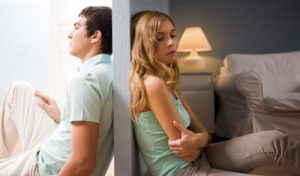 Family mediation generally involves a series of face-to-face meetings with the clients and the mediator that promote effective communication and decision making about the issues that need to be addressed. The mediator is a neutral third party who assists the participants to explore and find mutually acceptable solutions, promotes and facilitates discussions that allow the clients to exchange differing views, ask questions, discuss difficult topics, and find solutions and options to address various problems through brainstorming, experience, and attentive listening. Realistic solutions are proposed and considered resulting in the creation of a sound, mutually acceptable agreement to address the parties' particular circumstances, avoiding costly and hurtful litigation. The mediators are not the decision-makers—the parties are.
Mediation sessions vary in length using as a gauge the productivity of the session, usually 1 ½ to 2 hours. In these sessions the mediators collects background information about the parties and the dispute(s). The parties are guided in what information and documents they need to provide so informed decisions can be made and the parties can work through the issues with the assistance of the mediator. The mediator drafts either an Agreement (suitable for presentation to a Court or to act as a contract between the parties) or a Memorandum of Understanding between the parties.
Law & Mediation, PLLC generally utilizes a co-mediation team in its divorce and family mediation cases. Co-mediation involves having two mediators work together as a team. Some of the advantages of this approach include: the mediation team can better represent participants' diverse characteristics, a participant has a better chance of feeling a sense of trust with at least one of the two mediators, the participants have the advantage of the combined skills of two mediators. For Law & Mediation, this co-mediation style means that there will be both a male and female mediator in the mediation session with the participants having different but complimentary professional backgrounds.  The reasoning behind this is that in general males and females can hear and react to things differently and this also "balances" the room removing any possibility of either party feeling any gender bias or one party or the other feeling that an alliance has been struck with a particular mediator.
Family mediation is not psychotherapy, marital counseling, or legal representation. Mediators with backgrounds in law or mental health (or other areas) do not represent or counsel mediation clients during the family mediation process, but rather serve as neutral facilitators of the decision-making process.
Additional Practice Area Information
Families often find themselves in conflict over the care of an elderly parent. Their parent or other elder family member wishes to remain independent, but the elder's capability to make decisions and handle the day-to-day tasks of running a household may be impaired. This can place great strain on family relationships. Eldercare Mediation helps families have difficult conversations with and about their aging parents or elders. Sometimes the mediation is with the elder and those concerned with their care. Sometimes the mediation involves the caregivers or adult children and other family members. In either circumstance, the mediation can provide a safe setting with a trained neutral mediator serving as facilitator.  Mediators can help clear up misunderstandings by providing a forum for all family members to express their feelings constructively.  This process oftentimes allows family members to begin the process of healing those hurt feelings, by listening to each other's concerns and considering them when developing mutually acceptable future plans and or guidelines.  It is always our hope to include the aging person in these discussions. Sometimes sessions are best held in smaller caucus sessions if this facilitates communication and understanding.
Eldercare Topics Can Include
Living arrangements
Health and Personal Care including driving ability
Home Upkeep
Money concerns including financial tasks
Trust and Estate Issues
Guardianship
Power of Attorney
Medical treatment
Living Wills
Advantages of Eldercare Mediation
By being involved, Parents can maintain their dignity and autonomy as much as possible in decision making
Participants can develop a plan that works well for their individual needs and the needs of the Parent(s)
Encourage family members to focus on what is in the best interest of their parent
Finances and tasks can be divided up, rather than falling on one person's shoulders
Mediation is private and informal setting which helps to minimize barriers in communication
Can improve communication between family members and thereby lessen family friction and stress
Gives the opportunity to preserve family relationships
Who Participates in an Eldercare Mediation?
In mediation, all family members including the parents must agree to the process, and agree to the inclusion of any other participants. They might choose to include the children's spouses, grandchildren, other relatives, parents' friends, caregivers, medical providers, lawyers and religious representative.
What if some family members live out of state?
Family members who are unable to attend the mediation in-person due to distance can still take part by telephone or other electronic means.
The term caucus when used in mediation refers to a private meeting with the mediator and one of the parties. Rather than meeting at a common table the parties retreat to a private setting to confer privately with counsel and/or with the mediator.
This type of caucusing has many advantages like:
The mediator gets opportunity to ask probing questions which the party may be reluctant to talk about in the presence of others.
It gives the mediator opportunity to explore the conditions under which a party may exercise flexibility or modify its position
Estate planning mediation allows participants to clarify, in a neutral and managed setting, the underlying needs, interests, and motivations of all parties when discussing estate planning issues.  The family meets with a mediator in a series of discussions which help address issues and put into place an estate plan and other understandings that will assist the family in dealing with the practical issues raised by the eventual deaths of family members.  The mediator can help all parties clear the air in advance, thereby minimizing risks of issues arising the in future. The mediators from Law & Mediation, PLLC will work closely with attorneys, accountants and financial planners, as well as, if needed meeting with all members of the family including the elder generation and the adult children. Estate planning mediation can also be useful when estate planning for couples in second marriages, where there are children from the first marriages. Mediation can help accommodate the interest of the couple, their need for security, their contractual obligations from a previous marriage and their loyalty and allegiance to the children of their previous marriage.
In Estate Planning mediation an Attorney takes the lead role.  The role of a mediator is to assist the attorney in crafting an estate plan that meets the needs and desires of the attorney's client(s). The mediator speaks, on a confidential basis, with each side separately and with the parties jointly. Only information that is authorized to be disclosed will be shared with others. The mediator is relied upon for their expertise in the mediation process and for their unique ability to talk with each person, in confidence. The mediator uses their skills to help the parties face and resolve important subjective issues that otherwise would continue to fester because they were not disclosed to, and thus not addressed by, the attorneys. The mediator helps the parties bring conflicting interests to the surface and helps to resolve them.  The mediator can help to identify hidden agendas or issues which if not identified can create significant stumbling blocks or an impasse. The mediation process can provide attorneys, accountants and financial advisors with valuable information about their clients' subjective interests and needs that should be addressed in the estate plan. Estate planners use the mediators' expertise to integrate the information gathered from each person together to develop help develop an estate plan that reflects the testamentary desires of their clients.
Mediation is also an effective dispute resolution method for probate disputes, such as will contests and beneficiary disputes. Estate disputes are very difficult to resolve and often results in costly and extended litigation. When there is a dispute the estate may be frozen for many months and distributions to an estate beneficiary can be delayed for years. Settling these matters through mediation may be an excellent way to move forward with the probate and resolve conflict.
When a child is born to parents who are not married to each other, under New York State Law the biological father is not considered the child's legal parent unless the father has signed an "Acknowledgment of Paternity" declaring himself to be the child's father, or an "Order of Filiation" has been filed in Court that declares that person to be the legal father of the child.  This is an important step for both Parents as without one of these declarations there is no obligation to for the Father to pay child support and the Father has no rights of Custody, Visitation or Access.  A Paternity Petition can be filed by either Parent to secure their legal rights and enforce the other Parents obligations. Once Paternity has been legally established both parents will be responsible for supporting the child, just as married parents would be. In determining child support for unmarried parents, the New York Child Support Guidelines apply. In fact, the Guidelines apply equally to determine child support for unmarried couples as they do for married parents, once Paternity has been established. A family mediator can help an unmarried couple come to terms on the child support obligation and co-parenting plan that best serves them. 
Family business disputes often exhibit a high level of conflict, which can result in not only challenges in running the business but also create personal and relationship issues. These disputes can often have the feel of a divorce with people taking sides or receiving conflicting information, ideas or suggestions. Business conflict can occur in family held enterprises, possibly those where the second generation has taken over the day-to- day operation and/or control, thus leading to ongoing resentment and feelings of inequality of contribution or that someone's right of succession has been challenged or circumvented, in addition, balancing the transfer of wealth between the active participants and the family members who are stakeholders but not working in the business can cause great conflict and resentment.
Managing family business conflicts in a family business is an ongoing and difficult task. While a family business can be of great benefit to the members of a family, it often suffers from conflict in aims, goals, participation, and contribution, resulting in damage to the business and to family relationships. Mediation is an effective method to address conflicts in closely held businesses and partnerships and provide family business conflict resolution to both active and passive participants in the business.  Mediation helps family members come to terms about with goals, structure, control, and money issues related to the family and the business. Mediators can help in family business succession planning, the sale of the family business, a divorce and its effects on the business.
When couples chose to live together without marrying, they might wish to make cohabitation agreements (written or verbal).  A cohabitation agreement can address the day-to-day terms of their living together, or how they will handle property issues during their cohabitation and afterwards if their cohabitation ends.  A couple can use a family mediator as a neutral third party to facilitate the discussion and help them come to decisions.
If non-married parties have children (whether or not they are living together), parenting, and support of the children can raise important issues.  An experienced family mediator can help these people come to decisions about the practical considerations of raising children out-of-wedlock without turning to litigation.
If a cohabiting couple marries, the cohabitation agreement may no longer be valid or enforceable, and a prenuptial agreement will be necessary if they wish to continue defining the terms of their relationship now and to address what would happen if they divorce. A family mediator is in an excellent position to help the couple formulate a cohabitation agreement, and in the case of later marriage, a prenuptial agreement, if that is what the couple wants.
Child custody for unmarried parents is an important issue. Unmarried fathers (except in extreme situations) have the right to maintain a relationship with their children through visitation. While the presumption is that the mother has custody when the child is not born of a marriage, the parties can themselves agree to joint custody. If not joint custody, the parties can agree to a visitation schedule and parenting arrangement that best serves both their and the child's needs. Having this discussion facilitated by a trained family mediator or for high conflict cases a Parent Coordinator is a good first step in developing a mutually beneficial parenting plan.