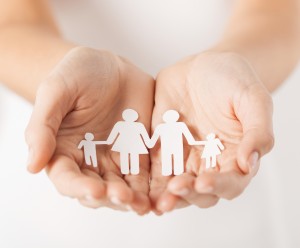 Family mediation is applied to practice areas which include: Divorce, Child Custody, Cohabitation Agreements between couples who live together, Non-Marital Parenting Agreements, Marriage, Prenuptial and Postnuptial Agreements between married parties, Estate Planning, Family Businesses, Elder Care, Probate of Estates, and Same Sex Couples Relationships. A relatively new use of mediation is marital mediation, also known as marriage mediation and mediation to stay married. In marital mediation, parties use mediation and standard dispute resolution techniques to solve problems that are derailing their marriage.
Family mediation generally involves a series of face-to-face meetings with the clients and the mediator that promote effective communication and decision making about the issues that need to be addressed. The mediator is a neutral third party who assists the participants to explore and find mutually acceptable solutions, promotes and facilitates discussions that allow the clients to exchange differing views, ask questions, discuss difficult topics, and find solutions and options to address various problems through brainstorming, experience, and attentive listening. Realistic solutions are proposed and considered resulting in the creation of a sound, mutually acceptable agreement to address the parties' particular circumstances, avoiding costly and hurtful litigation. The mediators are not the decision-makers—the parties are.
Mediation sessions vary in length using as a gauge the productivity of the session, usually 1 ½ to 2 hours. In these sessions the mediators collects background information about the parties and the dispute(s). The parties are guided in what information and documents they need to provide so informed decisions can be made and the parties can work through the issues with the assistance of the mediator. The mediator drafts either an Agreement (suitable for presentation to a Court or to act as a contract between the parties) or a Memorandum of Understanding between the parties.
Law & Mediation, PLLC generally utilizes a co-mediation team in its divorce and family mediation cases. Co-mediation involves having two mediators work together as a team. Some of the advantages of this approach include: the mediation team can better represent participants' diverse characteristics, a participant has a better chance of feeling a sense of trust with at least one of the two mediators, the participants have the advantage of the combined skills of two mediators. For Law & Mediation, this co-mediation style means that there will be both a male and female mediator in the mediation session with the participants having different but complimentary professional backgrounds.  The reasoning behind this is that in general males and females can hear and react to things differently and this also "balances" the room removing any possibility of either party feeling any gender bias or one party or the other feeling that an alliance has been struck with a particular mediator.
Family mediation is not psychotherapy, marital counseling, or legal representation. Mediators with backgrounds in law or mental health (or other areas) do not represent or counsel mediation clients during the family mediation process, but rather serve as neutral facilitators of the decision-making process.